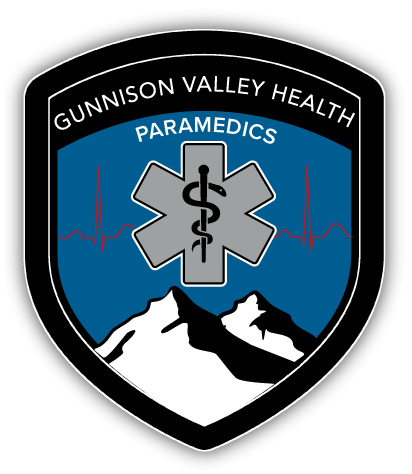 Our mission is simple: To be an industry leader in prehospital healthcare, 911 response, and all- hazards rescue, always delivering rapid solutions and aid to our Gunnison Valley residents and visitors to our beautiful Rocky Mountain region.
We will provide a cutting-edge prehospital healthcare service by:
1. Continually listening to our community and partner agency needs that translate into a dynamic and results driven emergency medical service.
2. Research, practice and deliver progressive prehospital medicine.
3. Provide strong patient advocacy with responsible billing practices and management of operational funding.
4. Maintain an all-hazards approach by planning, training and responding to emergency situations probable in the Gunnison region.
5. Foster a culture in emergency services of continual learning, leadership and respect.
Our values at Gunnison Valley Health Paramedics are summed up by the acronym "I CARE"
Integrity: We will be resolute and unrelenting in our adherence to our mission, these values, and our code of conduct as demonstrated in our honesty, ethical decisions and practices, and our soundness of moral character.
Compassion: We will always exhibit behaviors and actions that reflect our understanding of another person's circumstances and a willingness to create a positive relationship with the person for the purpose of providing them physical and psychological comfort.
Accountability: We will be responsible for our choices and actions at an individual and organizational level.
Respect: We will always exhibit a willingness to listen and understand another's point of view, to be courteous while others express their beliefs, to be fair in reaching our own conclusions, and to express our opinions and decisions in a manner that is devoid of disparaging suggestions or innuendo.
Excellence: We will commit ourselves to continuous improvement in everything we do and seek to exceed our potential and the performance standards of our industry.