Connecting with our community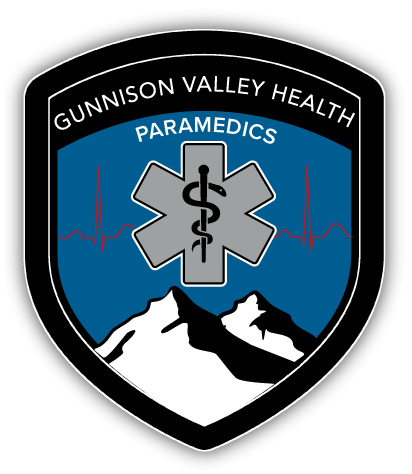 You can become an
Emergency Medical Technician (EMT)
As an endorsed education center, Gunnison Valley Health Paramedics are proud educators for the EMT-Basic (EMT-B) certification and Advanced EMT (AEMT) certification. These certifications are offered once a year, typically in the spring or fall, and the course duration is approximately 15 weeks. Classes take place two nights a week with alternating Sunday sessions incorporating lab and skill development activities. This time commitment has proven beneficial to our students as we boast an average of 98% first pass rate with the National Registry of Emergency Medical Technicians (NREMT) certification. Stay tuned to our Facebook page for course details.
We also offer EMT recertification / refresher classes once a year to validate the continued competency of registered emergency medical services personnel. Over three days, the refresher classes encompass all the curriculum necessary to submit for NREMT recertification.
Calling an ambulance to save a loved one's life can be scary at any age. Gunnison Valley Health Paramedics are happy to visit your school. We can help educate your students about calling 911, performing basic first aid, bicycle safety, and they can even tour the ambulance. These visits can be tailored for specific needs and time frames. Simply complete the contact form with all the details and we will get in touch with you.